This product has been discountinued.
For NewBeeDrone's newest RTF, please check out NewBeeDrone VRDrone.  
Includes FREE DOMESTIC PRIORITY SHIPPING!*
A perfect place to start your FPV experience if you don't want to build or tune your own quad. This RTF (Ready to Fly) FPV Drone kit features the AcroBee Brushless as well as the super durable cockroach frame. This kit already comes assembled and configured in Betaflight and bound to the radio. Simply turn on your radio, plug in a battery to your quad, turn on your goggles and fly! No building or tuning required, just turn on and fly. Product manual can be downloaded here.
Compact & Portable
We set out to make the most compact and convenient RTF on the micro market. Box goggle designs are great for saving cost, but because of the size, they take up tons of space which makes portability difficult. Our design lets the AcroBee sit safely inside a removable tray in the goggle, which also houses the battery storage (up to 12) and charger.
Easy to Charge
Thanks to our simple design, the radio and goggle have internal batteries and charge through a micro USB cable for super easy and convenient charging. Charging your Nitro Nectar batteries is easier than ever with the internal Nectar Injector charging built into the AcroBee tray, plug in a micro USB cable to power it and start charging up to 4 HV lipos at a time.
Goggles / Portable FPV Screen
Don't feel like using the box goggles to fly? No problem! The FPV screen is magnetically attached to the box goggle and has a strap that is removable so you can take the screen out to walk around with to watch others fly or let your friends see while you fly around. Covers 48 channels so you can view 5.8Ghz video on all bands and channels, with an auto-channel scanning function that lets you find your channel super fast!
Simulator Support
Our radio features built-in support to work with flight simulators on computers. Simply put the radio into flight simulator mode (See Manual) plugin via a micro USB data cable to your computer, and it will show up as a USB joystick which can be configured in your simulator.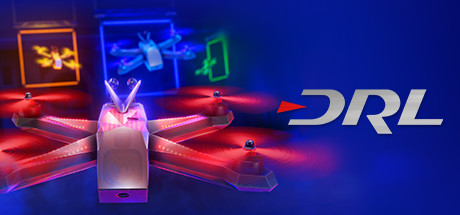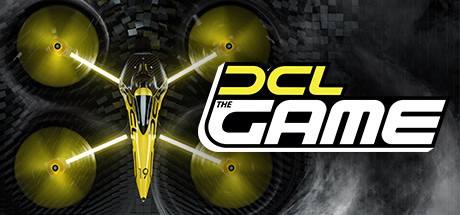 Product Components and Parts
In the Box
NewBeeDrone Premium Hand Carrying Case
NewBeeDrone FPV Goggles
Micro USB Charging and Betaflight Connection Cable
User Manual
Important Precautions
Do not leave the charger unattended while the charging.
Always remove the batteries when the charging completed.
Never operate with low batteries.
amazing
made for beginners but it mice for someone just starting out in fpv
Great gear from a reliable company
This kit is perfect for a first time pilot. Arrived just in time for Xmas as well :)
Christmas Gift
NewBeeDrone AcroBee65 BLV3 Brushless RTF Bundle Kit V1.2 is a Christmas gift so he hasn't opened it yet. I will say that the shipping was speedy and it was nicely packaged. Would order from NewBee again.
If Honeybees Were this Durable We'd Have More Nuts
The first day I got my BLV3 I was flying at a playground at my kids school after they got out of school. I was trying a power loop and failed miserably. My 5 year old son enthusiastically chased and stomped the drone into some wet ground. They brought me the drone and I saw the mud caled into the camera and FC and motors. My heart broke because I knew there was no way the thing could withstand a 29 lb boy stomping it into the mud. Went to Walgreens, got some 91% etoh and used swabs and the alcohol to clean off everything. Took about an hour. I let it dry for another few minutes and I plugged a battery in. EVERYTHING STILL WORKED!!! I knew the cockroach frames were durable but I'm really impressed with this little bee. I am not an expert pilot or rc dude and I am grateful that this is my first brushless whoop. I know it's more than a Mob6, but I am glad I spent the extra money in this guy because I think he'll last a while. My son also has a BLV3, which he bought in this RTF package, and unfortunately his had some wires pop off the motor the second or third day he had it. Discouraging, but not a deal breaker. He loves everything in this package and is looking forward to learning to solder and getting his BLV3 back up in the air.
Disappointing - beginners beware
I was encouraged by the reviews here & the brand image of NBD making good products, but this kit is straight garbage. The drone itself is great, I like how it flies and the simplicity of the board yet as a kit it just falls apart. In just a week 2 motor cables tore off, vtx cable tore off & it's not repairable without messing up the camera pcb as they have some kind of clear coating on some part of the board. Had to order a new camera. Another issue is my drone came with one of the canopy screws & the grommet missing - for a beginner kit like this small hardware like this should have replacements included. No wire harness for the external receiver is included as well as you'd get if you purchase Beebrain separately, which is puzzling because no UART pads are labeled on the pcb nor the online material besides that port they've done.
The worst offender is the goggle. The antenna connector came loose in just week - no accidents at all. I wanted to open up the screen to see what happened - you have to destroy the thing to access the screws. Very unfriendly for repairs. When I opened it up, I saw that all 5 pins came loose on the connector - & all pads lifted. How can this happen without any damage to the antenna, in a week? I mean if you tried that hard to prevent people from getting inside your product at least make sure your build holds up.
The charger they claim it's their own injector just with a different enclosure - that's not the case & this is false advertising. The charger that's embedded in the goggle doesn't do HV, which their own batteries run at.
I really hoped this would be a welcoming entry & a decent quality product but nope - after going through all these I can't really suggest this kit to anyone. I don't think NBD was going for a nice piece of kit, & the QC is definitely lacking.