SEQURE SQ-D60B Electric Soldering Iron Kit Plus with Tool Bag



Soldering Iron Kit Includes:

1x SQ-D60B Mainframe
4x Soldering Iron Tip (TS-B2,TS-BC2,TS-D24,TS-I)
1 x Conversion Line
1 x Instruction Manual
1 x Soldering Iron Stand
1 x Hex Key
1 x XT60 Power Cable
1x Tool Bag
1x Lead free solder wire
1x Tin absorbing wire
If you use PD power adapter, need to buy our power cable which bring the PD protocol chip.
https://sequremall.com/collections/power-adapter/products/45w-usb-c-pd-power-charge?variant=37625187172540
Testing: Sequre SQ-D60 soldering tests with fine point TS-B2 tip. No problems with 16AWG and XT30 / XT60 connectors.

SQ-D60B Soldering Iron Detail :
Model: SQ-D60B ( Digital tube version )
Power: 60W
Power supply: DC12-24V TYPE-C interface
Temperature range: 100-400 ℃ (Adjustable)
Features:
The SQ-D60 uses TYPE-C power supply, with humanized functions such as automatic sleep shutdown, induction wake-up, etc., it is a portable intelligent constant temperature electric soldering iron.
The operation is simple and easy, the temperature rises quickly and stably, and the round and small body is full of simplicity and luxury. It is an essential welding tool for electronic players.

Control terminal:
SQ-D60 adopts integrated TYPE-C power supply interface. The circuit design is stable and safe. The built-in processor, dual temperature sensor and motion sensor are the perfect combination to make SQ-D60 freely switch between various temperature ranges. Wake-up, over-temperature and high-pressure alarm, etc., truly realize intelligent intelligent constant temperature electric iron.

Heating end:
* The heating end uses an internal heating core
* Temperature range:100-400 ℃ (Adjustable)     
* Temperature stability range: ± 5 ℃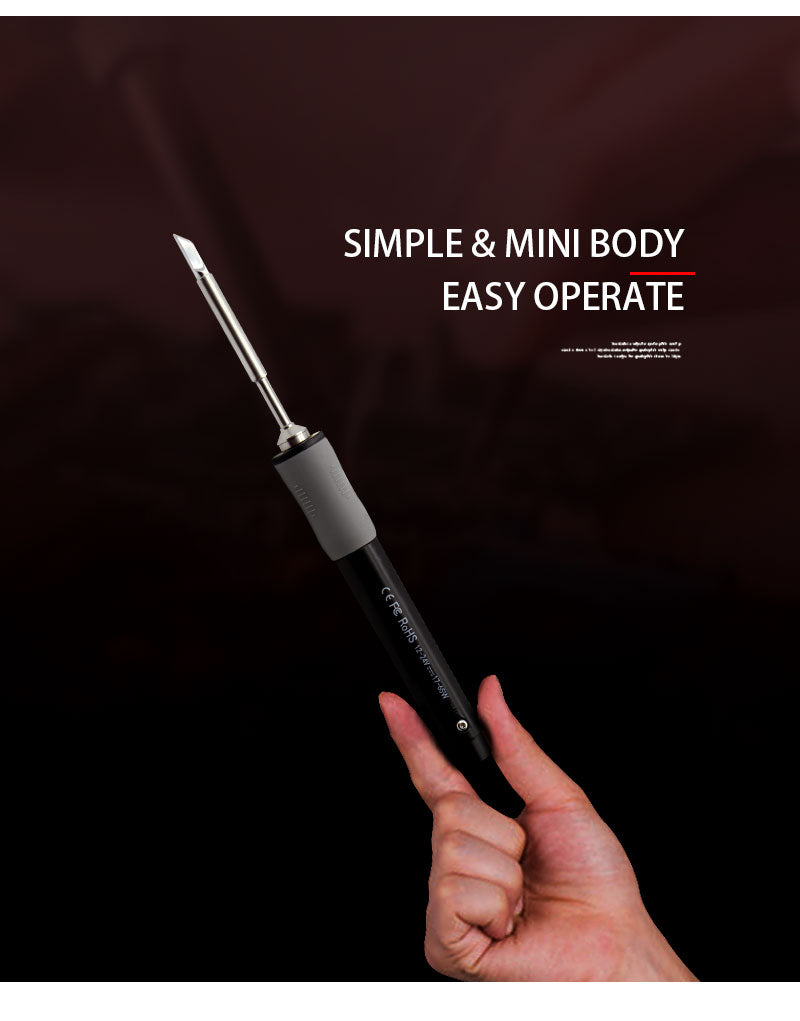 Soldering Iron Tool Bags Detail :
Product size (L * W * H): 175mm * 70mm * 50mm/6.89in*2.76in*1.97in    
weight: about 77g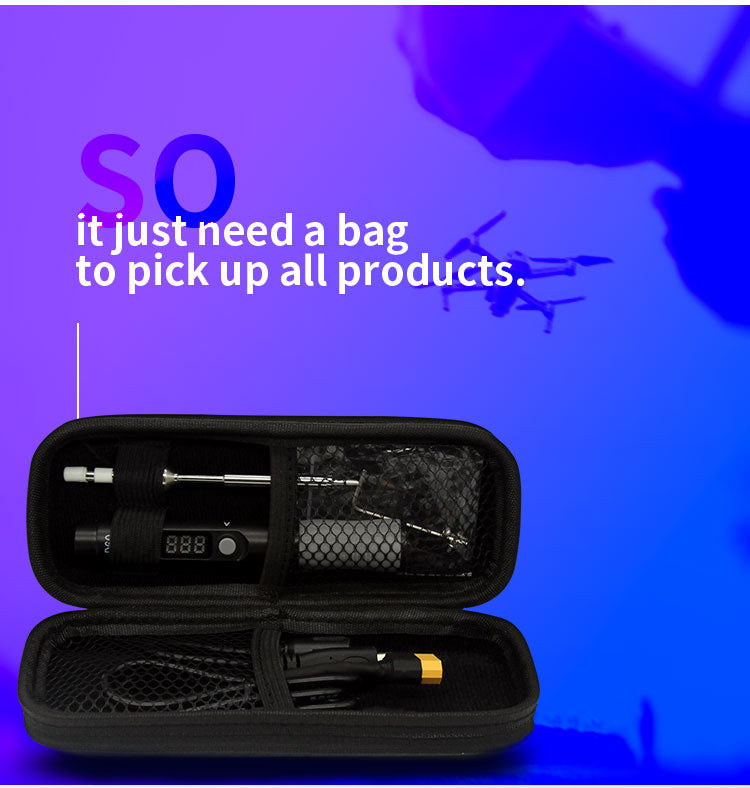 Notice:
If you want to distribute our products, please contact us and we'll be glad to send you our price list.
Email: info@sequremall.com