CNHL Ultra Black 1550mAh 14.8V 4S 150C Lipo Battery with XT60 Plug



Specifications:

Stock Number: 1551504BG
Capacity: 1550mAh
Voltage: 14.8V / 4-Cell / 4S1P
Discharge Rate: 150C Continual / 300C Burst
Charge Rate: 5C Max
Size(1-5mm difference): 31*39*78mm
Approx Weight(±5g) : 171g
Output Connector: XT60
Balance Connector: JST / XH
Wire (AWG): 12#
Package included: 1 Pack CNHL Utra Black 1550mAh 14.8V 4S 150C Lipo Battery with XT60 Plug
Compatible RC Models:
CNHL 4s ultra black series is designed for FPV drone racing. Higher energy density, lower internal resistance, higher discharge rates, and a longer life cycle. Wrapped in a black and clear protective shrink with foam padding
CNHL 1550mAh 4s lipo battery fit for FPV Drone Skylark m4-fpv250, Mini Shredder 200, Indy250 plus mojo 280, Qav250, Vortex and Emax nighthawk 250, Nemesis 240 Mini, HOVERSHIP MHQ2 (270), ZMR 250, Mini H, QAV250, QAV180 /210, Danaus, Vortex 285, FLIP FPV FRAME, HOVERSHIP MHQ2, etc..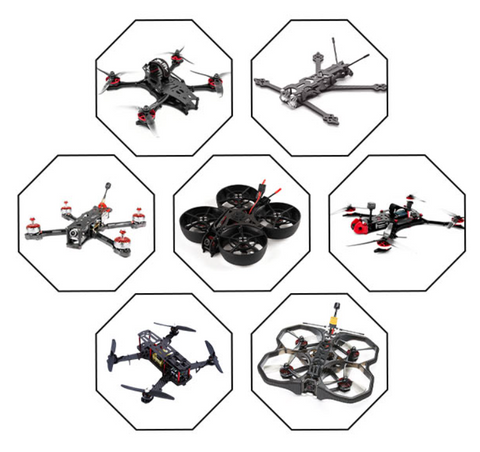 Notice:

For the RC battery, only if the voltage and the plug match, then it will fit.
Please stop charging immediately when the cell voltage has been charged to 4.2V (Normal cell voltage is between 3.7V~4.2V).
To double make sure safe, please check first whether the battery surface is alright when you get it and whether the voltage is normal before using.
If the new battery won't hold a full charge or loss the charge very quickly in a short time, please use the Balance Charger to charge and recycle several times first.