BetaFPV Meteor75 Micro Brushless Whoop Frame



Built for the largest 1S brushless quadcopter with seven colors for choice. Featuring motor holders for convenient installation, and it has an improved battery slot, which makes a larger capacity 1S battery available. This really does improve stability and smoothes out the flight. Fit out with F4 1S 5A FC, 1102 and 45mm propellers, Meteor75 Pro Brushless Whoop Frame has an excellent thrust-to-weight ratio performance suitable for 1S HD whoop.
Note: On the Way, Stay Tuned! Meteor75 Pro Brushless Quadcopter with Analog VTX or HD Digitial VTX is coming soon.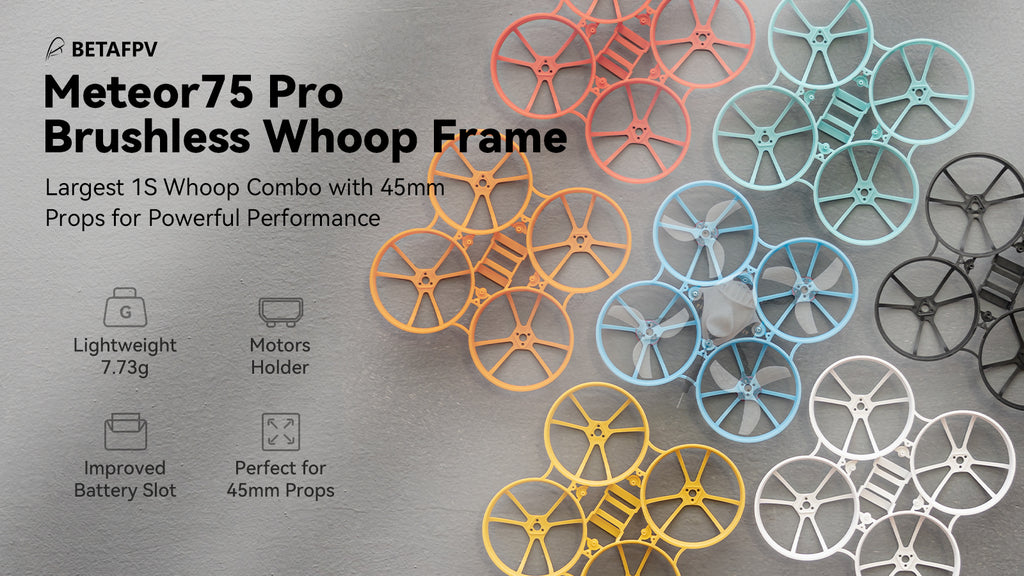 Bullet Point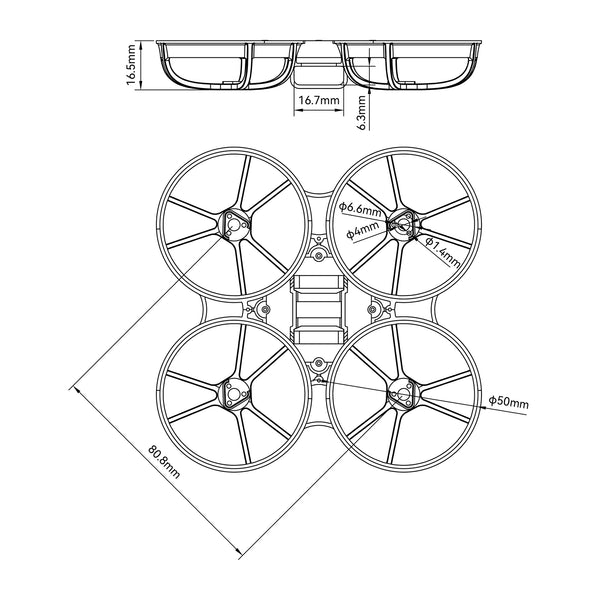 Specification
Item: Meteor75 Pro Brushless Whoop Frame
Material: 

PP

Wheelbase: 80.8mm
Weight: 7.73g
Color: Black/Blue/Cyan/Yellow/Orange/White/Red
FC mounting hole:

 

26*26mm, F4 1S 5A FC
Larger 1S Drone Combo
Meteor75 Pro Frame with 45mm 2-Blade or 3-Blade props performs very precise, agile, and fantastic flying. It is compatible with parts on the 1S Meteor series whoops and is super easy to swap and upgrade build. With 45mm propellers, it is the largest 1S power whoop drone nowadays. It might be perfect for HD VTX indoors.
Please click to purchase 45mm 2-Blade or 3-Blade Propellers.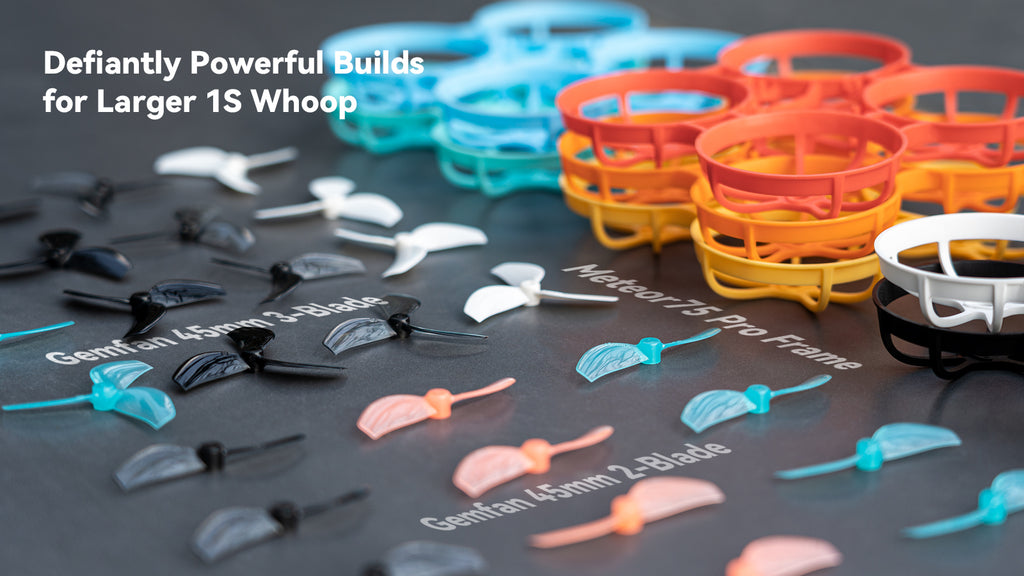 From Meteor75 to Pro
Meteor75 Pro frame is larger than the classical Meteor75. It is suitable for 45mm propellers, which makes Meteor75 Pro the largest 1S power whoop currently. The motor holder is using a triangle bilateral stretch structure, giving pilots a more durable and smoother flight experience.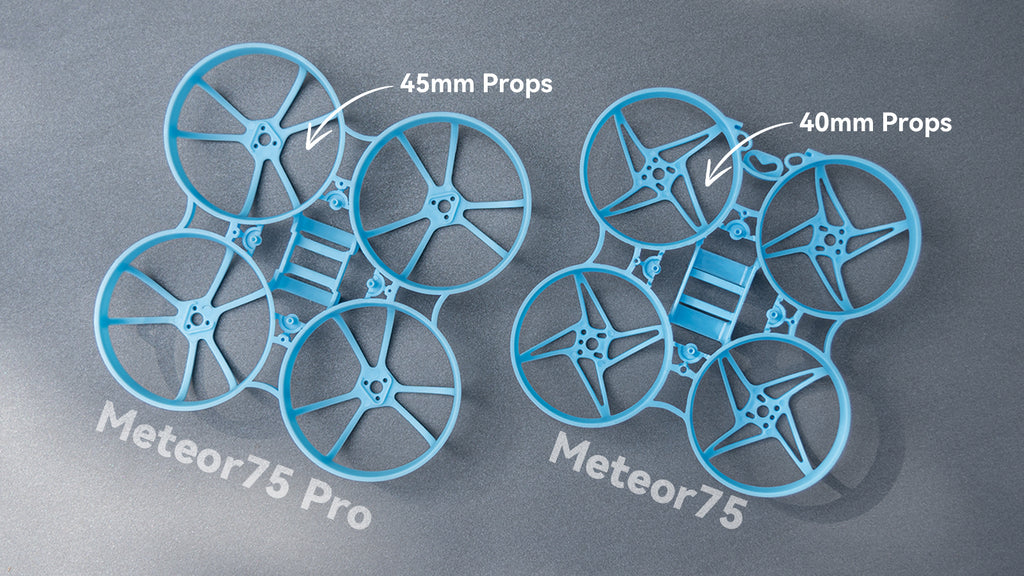 The battery slot is enhanced to a wider size of 16.7mm. Meteor75 Pro frame supports 450mAh, 550mAh 1S battery. Recommend using BT2.0 450mAh 1S Battery BT2.0 550mAh 1S Battery, and other brand batteries that can fit the slot.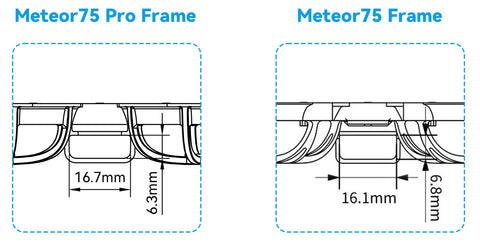 Recommended Parts
Package
1 * Meteor75 Pro Brushless Whoop Frame